Yes, I know you're busy being excited about how the Muppets are back on TV with a new series.  Yes, I know you're also busy being excited about the opening of the new Worlds of Puppetry Museum.  (You may also be busy being agitated with my grammatically improper referral to the reader as "you," but that's not important right now.)  My point is that, in the midst of all this, we need to remember to be excited about the upcoming Thanksgiving TV movie Jim Henson's Turkey Hollow, because it is a motherlode of excitement for Jim Henson fans.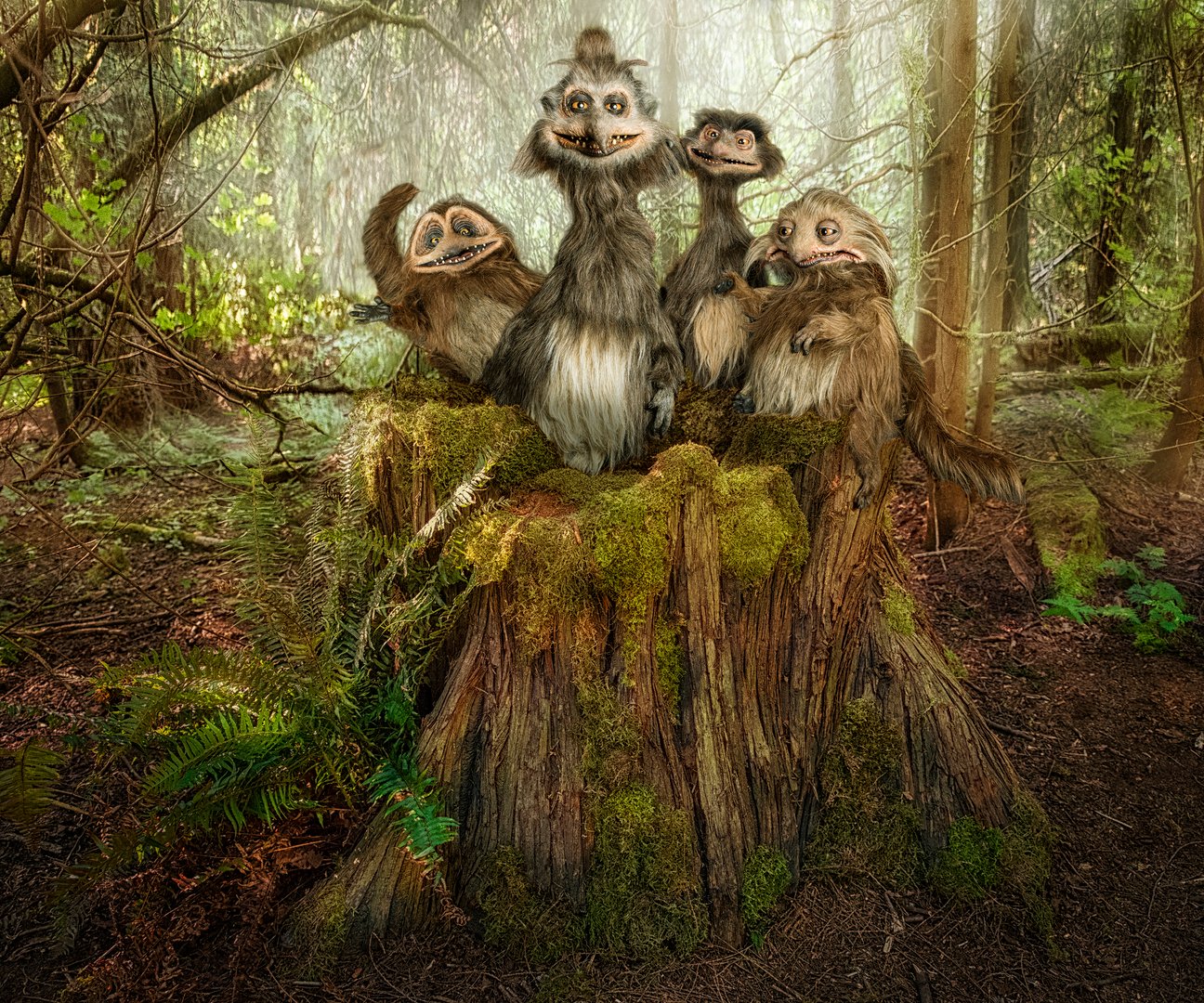 To be honest, it took me a long time to realize just how significant this film is, and I think that's because I didn't know much about it, so I'll attempt to lay out every bit of knowledge I have on Turkey Hollow that'll stir up any Henson buff's interest(without spoilers, that is).  A good place to start is the basic idea of the thing: it's one of the very few Thanksgiving TV specials to come from The Jim Henson Company . . . or from anyone for that matter.  There are very few stories or characters associated with Thanksgiving, and Jim Henson and Jerry Juhl had great plans to change that when they wrote the original treatment for the TV special The Musical Monsters of Turkey Hollow, a simple story about a boy who discovers a bunch of wacky monsters.  The style and tone Jim had in mind fascinating because, as one can tell from looking at the test photo below, Jim wanted it to feel like real creatures had been discovered in a real forest, and after decades of sitting on the shelf, Jim's wish is coming true.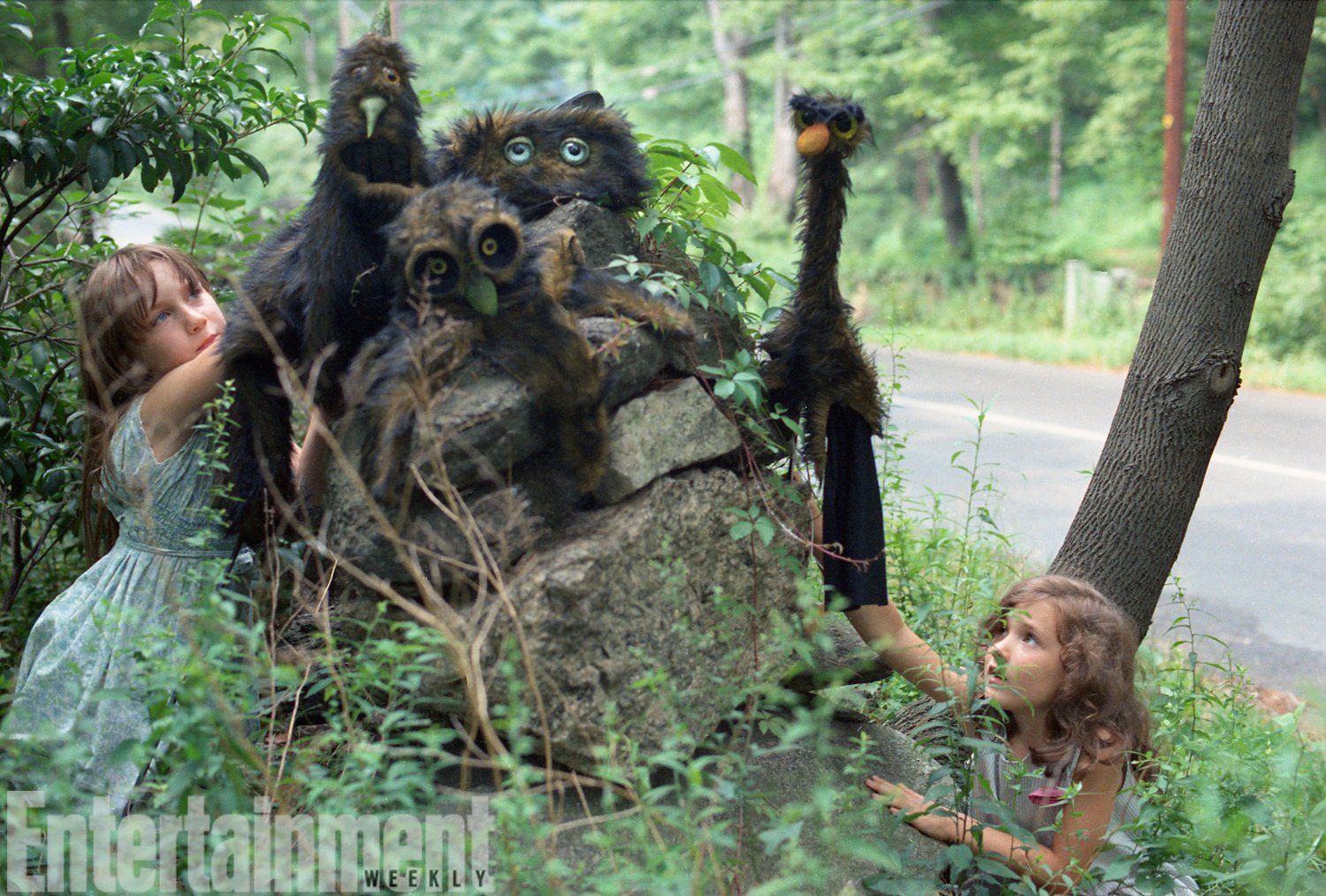 When one considers how entirely lost to history the original treatment had been, it's a Thanksgiving miracle that it's being produced today.  Lisa Henson tells Muppet Hub it was discovered when Stephen Christy of Archaia Entertainment was looking through the archives for Henson works that could be adapted into comics and graphic novels.  As soon as he and Karen Falk discovered it, Lisa wanted to make it into a movie, and Christy wanted to make it into a graphic novel, so they ended up doing both.  Not all of the unproduced materials they find in the archives are material worth producing of course, but when Lisa saw how strong Turkey Hollow was, she was tempted to adapt Jim and Jerry's work exactly as written, even setting it in the original time period.  While the production has been updated, the primary set in the production is filled with props and set dressings from the 1960s, including some that Jane Henson had herself!  (As an aside, Kirk Thatcher and Lisa Henson told me that the original treatment was set to have monstrous sounds by Raymond Scott, whose work Henson fans may remember from The Paperwork Explosion, and an original score by none other than Joe Raposo.)
The best news of all is that Kirk Thatcher is very happy with how it's all come together.  It's a very good to hear that, rather than asking himself what Jim and Jerry would do, he found himself thinking, "They'd get a kick out of this."  He told Muppet Hub that, in spite of restraints that come from budgets, weather, and the like, he got about 85 to 90% of what he wanted.  Thatcher is thrilled with the cast, not only including the charming and talented Mary Steenburgen (whom you probably remember from when you watched the Back to the Future movies a couple weeks ago), but even the smaller parts.  "We definitely lucked out in that, even down to characters that had one or two scenes."  We also get to see the kinds of puppetry wizardry that one comes to expect from the Creature Shop veteran.  To pull off their illusion of creatures sitting on the ground, they actually buried six puppeteers underground.  "That's what we call the 'non-high-tech approach – just bury them and leave a little hole for their arms to come out," says Thatcher.  Even down to the tails, which were mounted to radio-controlled toy cars for scurrying through the forest, the puppetry effects in this are material that any puppetry enthusiast will want to watch.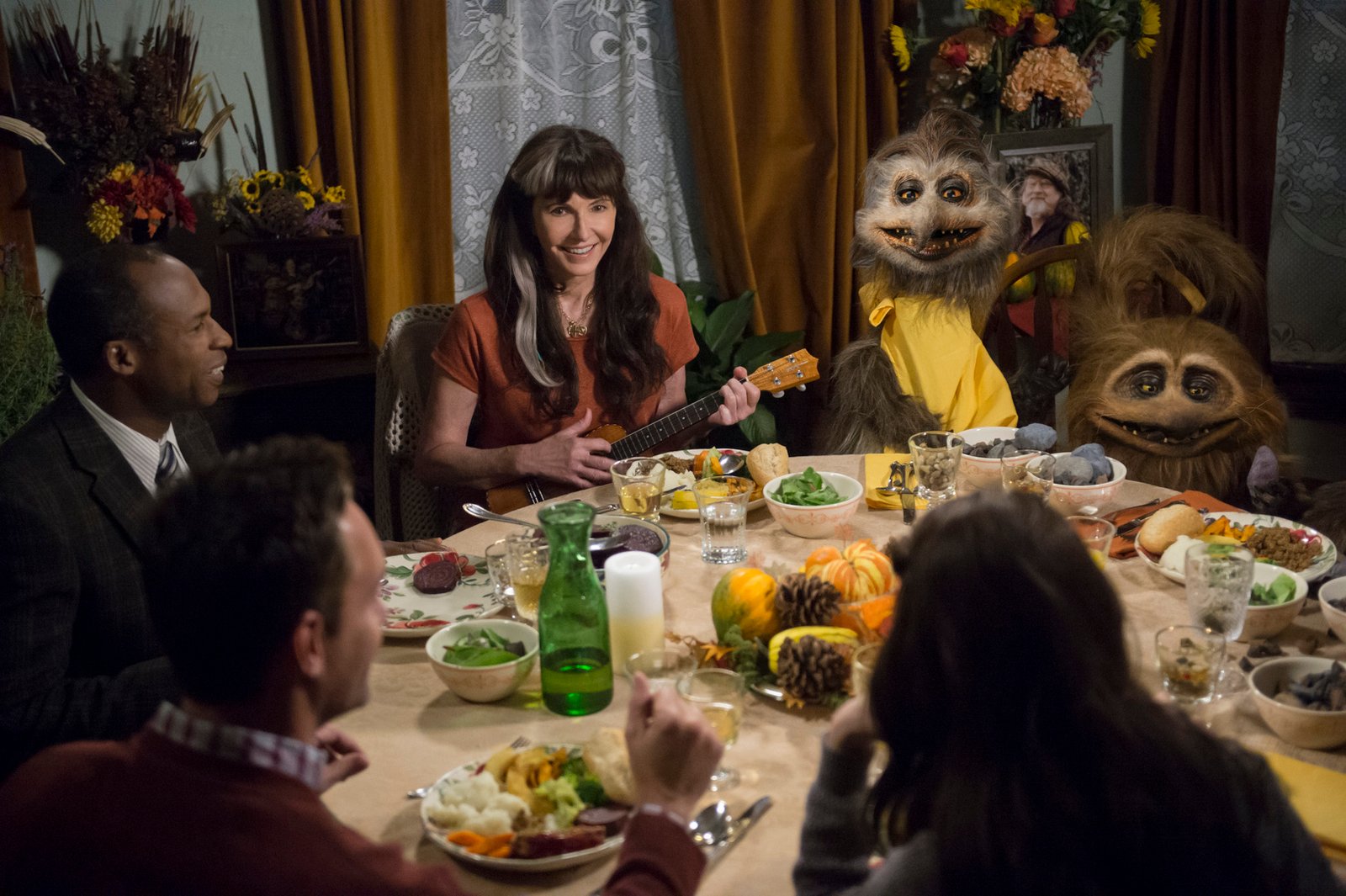 In short, it's great to see the Henson Company back in the business of making family TV specials, and it's even better that the special they're releasing is so impressive.  Don't just watch it to be supportive of Thatcher and the Hensons, although that's reason enough, but watch it because it's important and promising.  Alice Dinnean is Puppet Captain for this special, and this is makes her the first female Puppet Captain in the history of the Henson Company, which makes this production even more special.  Here are some other fun facts: Thrinng is performed by Gord Robertson of Zoboomafoo fame, the set dressing includes decorations that Jane Henson had herself, and they used the same techniques for the puppets' glass eyes that were used for the original Don Sahlin monsters of Turkey Hollow.  Jim Henson's Turkey Hollow airs on November 21st at 8pm on Lifetime in the U.S., and at 10pm on Christmas Eve in the UK.  It will be released on DVD and digital on November 24.  Just promise me that this special will be celebrated with glee, and I'll allow everyone to resume their enthusiasm with all of the wonderful blessings the Henson fan community has to enjoy this holiday season.
Check out what some of our fansite friends have to say:
Click here to visit the Muppet Mindset's article on Turkey Hollow!
Click here to visit ToughPigs.com's article on Turkey Hollow!