It's the three-year anniversary show!
Whoo-hoo!  (However you're supposed to spell that!)
Sorry it took me so long to get this episode out there, but it took a heck of a lot of time to put together – this was literally months in the making!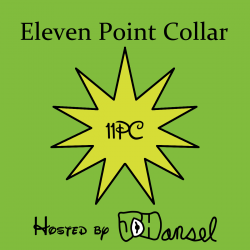 Contact 11PC at jd11pc@gmail.com, follow 11PC at twitter.com/jd11pc and jd11pc.tumblr.com, and like the Facebook page at facebook.com/jd11pc.
(And for those of you who have listened to the end of the show, yes, that was recorded during the summer.)
Podcast: Play in new window | Download (Duration: 36:55 — 59.1MB)
Subscribe: Apple Podcasts | Android | RSS