Without much time left in the month of July, I wanted to produce something quickly, but this turned out to be one of the episodes that took the longest to write and record.  It was worth the time though because consider this to be one of my favorites.
This episode is devoted to Gonzo the Great!  (Yaaaaay!)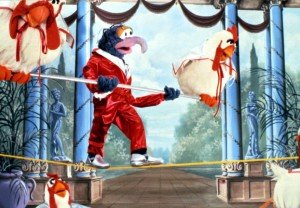 Contact 11PC at jd11pc@gmail.com, follow 11PC at twitter.com/jd11pc, and like the Facebook page at facebook.com/jd11pc.
Podcast: Play in new window | Download (Duration: 20:58 — 19.2MB)
Subscribe: Apple Podcasts | Android | RSS